Essentials
1 website
1 GB disk space
10 GB data transfer
20 email accounts
Free SSL certificate
4 databases
Daily backups

£29.99 / year

Unlimited
2 websites
Unlimited disk space
Unmetered data transfer
Unlimited email accounts
Unlimited databases
Free SSL certificates for each domain
Daily backups
£4.99 / month or
£49.99 / years

Multisite
Unlimited websites
Unlimited disk space
Unmetered data transfer
Unlimited email accounts
Free SSL certificates for every domain
Unlimited databases
Daily backups
£8.99 / month
£89.99 / year
Let's get started with
free Weebly 
We're a Weebly partner, which means you
can start creating a stunning website in a
few minutes.

Site builders
The hardest part about owning a website is creating it in the first place, and then keeping it up to date. By providing Weebly with all hosting packages, we make that part quick and easy for you.

Free migration
If you're currently hosted elsewhere then we'll migrate your website for you free of charge. For many, it's the scariest part of changing your hosting provider, but we'll do it all for you.

Security & Daily Backups as standard
Our hosting servers use a variety of security systems to keep your site and data safe. There's no such thing as absolute security, but being hosted with us means you're getting as close as possible.

UK Datacentre
We're 100% UK based, owned and operated. That includes our datacentre, all data on our platforms is stored in the UK, and never leaves, which may help with GDPR compliance.

Wordpress Autoinstall
Our web hosting for WordPress provides you with the perfect solution to setting up your very own website, personal or business, without any technical knowledge and without any hassle.  However, if you need any help – we will be glad to assist.

Free SSL Autoinstall
Keep your visitors secure and protected for free. Having SSL on your website prevents hackers, thieves and any other attackers from accessing your website and downloading personal information such as names, addresses, credit card details and passwords.   

Totally Optimised
Our WordPress theme is totally
optimised for your needs. Very fast
and responsive website convert
your traffic to new customers.

Super fast
We might have already mentioned
this, but we've got the fastest
cloud hosting platform around,
powered by OpenStack.

24/7 Support
Our helpdesk is 24/7/365, which
means we're always here
when you need us most,
day or night.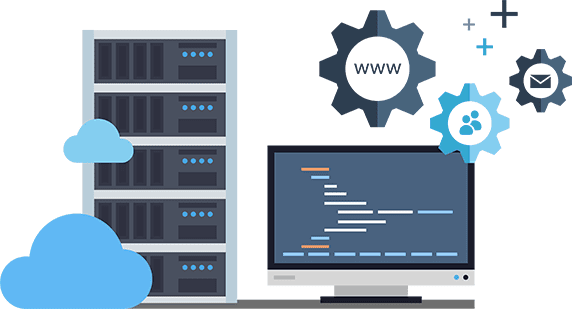 True cloud hosting
Our web hosting services run on our OpenStack cloud. This means that in the extremely unlikely event of a server fault, the service will simply be moved to another server almost instantly.
Stunning performance
SSD hosting is currently all the rage because they're super fast compared to traditional hard drives. Now imagine instead of your server has 1 or 2 SSDs in it, you have a virtual disk backed by 100 SSDs.