MAKING WEB HOSTING BETTER
We Are NetNerds, We Sleep,
Breathe And Eat Web Hosting
We started our journey in 2004 when we set up Easy Internet Solutions trading as FreeVirtualServers.com which was the first free web hosting provider in the UK.
FreeVirtualServers.com focused on innovating the way customers can manage their online space by making it easily accessible to anyone who wanted reliable web hosting at zero cost with no risk. Today we host over 100,000 websites.
We have used our 15 years of experience to come up with a truly innovative cloud platform. A true cloud web hosting service which offers the fastest servers speeds with robust layers of redundancy which guarantees 100% uptime.
Our dedicated team will provide full 24/7/365 support for all our managed services.  Excellence is at the core of what we do, so our team will always go above and beyond to make you the priority.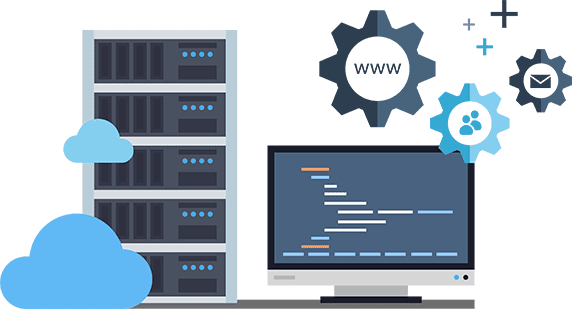 WHY WE ARE THE BEST
SIMPLE. FASTER. AFFORDABLE CLOUD HOSTING.
Start working with an company that can provide everything you need to generate awareness,
drive traffic, connect with customers, and increase sales montes.
One of UK's largest domain registrars

High-Performance Cloud Servers at the BEST prices

FAST. RELIABLE. AFFORDABLE CLOUD HOSTING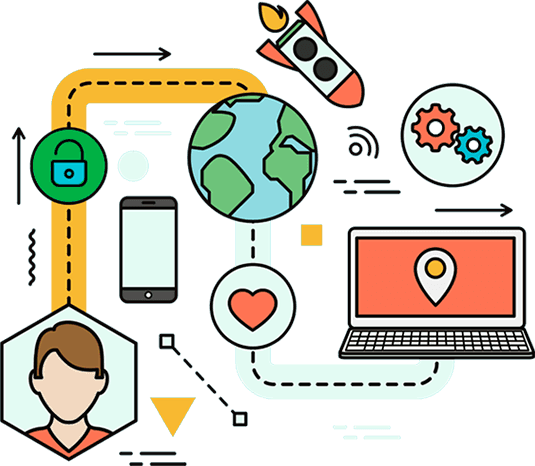 SOME REASONS TO WORK TOGETHER
Our Goal Is Client's Success And Future Growth
We provide web hosting to customers wanting small hobby websites to large operations wanting enterprise hosting/servers
We Believe In Security
Server security is at the forefront of everything we do and is our uttermost thought.  This is why we have set up various layers of redundancy within our cloud structure safeguard the integrity of all websites.
We Believe In Quality
We have invested in high-end Dell performance servers and employ some of the best server administrators in the industry.
We Believe In Building Relations
Our customer service is probably one of the best in the market. You can see evidence of this from our Trust Pilot ratings.  We believe in going over and beyond for our customers and will often troubleshoot problems that are non-hosting related. This is what makes us stand out from the rest.
We Believe Fair Charging
We have a fair charging policy with no hidden costs which means there are no nasty surprises.  We also offer customers a high degree of flexibility which means they do not get penalised or charged for a short spike in resource usage.
HOW WE GOT TO WHERE WE ARE TODAY
Explore Our Milestones And See How
It All Began
Hosting Idea
Easy Internet Solutions is the sister company of Easy Internet Services, a digital marketing company.  Having noticed that a large number of customers were being overcharged for the web hosting. We set up a small web hosting venture charging half of most customers were paying.
Business Conception
The success of the small-scale web hosting it was decided that be better to set up a brand-new business to cater for the increased demand and this is how Easy Internet Solutions came about.
Dedicated Hosting
We moved from hosting via a reseller platform to leasing our own dedicated services and hiring our first systems administrator.
Infrastructure Design
In 2012 we invested heavily in building our servers and migrating them to a colocation provider in Bournemouth.
New infrastructure
The concept of NetNerd was developed. 
NetNerd Launch
NetNerd aims to be the largest, fastest, and lowest cost cloud service and domain registrar in Europe, powered by the industry-leading OpenStack platform.
Turbo Charge Your Hosting.
Our Servers Are 500% Fasters Than Our Competitors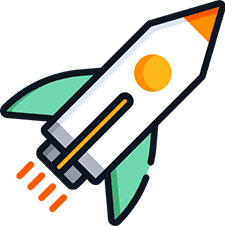 Our Team
Our stellar reputation isn't just down to our technology – the success we've enjoyed wouldn't be possible without our exceptional team.
NetNerd only hires the best people, experts in their field, passionate about technology and striving to offer the best. We always aim to empower people to reach their dreams and achieve their full potential as part of our dynamic team.
We set high standards of performance and we will continue to invest in talented people to maximise their full potential.
Sathriyan
Technical support
Robert
Linux Systems Administrator
Ralph
Linux Systems Administrator
Nick
Chief Technical Officer
Mark
Founder & Managing Director