Webmaster for a small sailing
02/09/2020
Verified review
The support is good. This applies even to free hosting.
Verified review
Provide good service and support resolve a wide range of issues.
Verified review
Excellent range of services on offer and superb customer support - sign up for a new domain and hosting is very simple and straightforward and everything at really good prices - highly recommended.
Verified review
This is the best hosting company in the UK I would always use them for any hosting You could not get a better hosting in the UK. Customer service is excellent as well as technical help
Verified review
We have been using them for several years for a club site, and I have just moved over six personal domains at very little cost. I like the cpanel. They are very good, even though I moaned a bit when the transfer was difficult, mainly due to previous hosting company lacking support.
Verified review
This is the first time I've had to contact NetNerd for some technical assistance. I have to say they were brilliant, Ralph was extremely friendly, helpful and knowledgeable. First class service and would recommend on this experience.
David Clark-Collins
02/08/2020
Verified review
A better service and support package. There are many companies that give customers good service. Companies who offer support and after sales assistance. Companies whose product is affordable and tailored to your needs. Netnerd are all of these and in all the years I have had the pleasure of dealing with them I have had nothing to complain about. Thank you FVS/NetNerd.
David Fenton (The Fusion Workshop)
01/08/2020
Verified review
A good service so far. Registration of the new domain was very easy with lots of available choices given immediately and not expensive. Setting up the emails was pretty easy although there was an error when using the secure port.The Client portal and Cpanel is very comprehensive and easy to use. Although the stats presentations are very confusing. The free Weebly plan is certainly adequate for starting and even the free apps can add good functionality. A bit confusing when trying to log directly into Weebly as the account doesn't seem to exist with them, but access through the Net nerd portal works fine. All in All a painless experience and the site looks good (thefusionworkshop.co.uk)Would recommend.David
Verified review
Nothing seem to be any trouble for them. could not ask any more from them perfect
Verified review
As always, they were quick to respond which is exactly what you want from a hosting company!
Fully managed VPS servers
Choose your server level
Level 1 VPS
A great starter package
1 CPU Core
2 GB Ram
30GB SSD disk
Unlimited bandwidth
Fully Managed
cPanel licence included
UK datacentre
Level 2 VPS
Ideal for busier sites
2 CPU Cores
4 GB Ram
60GB SSD disk
Unlimited bandwidth
Fully Managed
cPanel licence included
UK datacentre
Level 3 VPS
Perfect for large websites
3 CPU Cores
6 GB Ram
120GB SSD disk
Unlimited bandwidth
Fully Managed
cPanel licence included
UK datacentre
SSD Powered
Our fully managed VPS services are powered by a large pure SSD Ceph cluster, with automatic failover and healing.
cPanel Included
A cPanel licence is included in the cost of our fully managed VPS services. cPanel makes it incredibly easy to add and remove accounts, and manage various aspects of your server.
UK Datacentre
All NetNerd services are provided from a UK datacentre, which will help with GDPR compliance and alleviate data sovereignty concerns.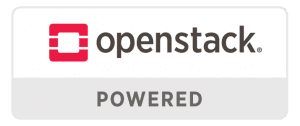 NetNerd uses the industry-leading OpenStack platform to power our cloud services. Built by some of the world's largest companies and in constant development, OpenStack provides a simple way to manage a large number or even multiple data centres from a single control panel and has no single point of failure as we've designed our installation so that all control services are triple redundant.
Affordable Managed VPS Cloud Hosting You Can Rely On
Despite our Managed VPS Hosting costing less than £25 per month, we haven't compromised on speed, functionality or customer support!
All of our VPS hosting packages include unlimited bandwidth, and are fully managed from our UK-based datacentres. We take care of everything, so you can focus on what's important – running your business.
With a monthly cost of between £24.99 for smaller websites and £49.99 for more exhaustive ones, Managed server hosting is an affordable solution for companies looking for a cloud based VPS in the UK that they can rely on.
Our UK Managed VPS: FAQ's
What can I do with the NetNerd VPS hosting as opposed to any other NetNerd hosting plans?
A VPS is a Virtual Private server meaning you have complete control over it – you can choose to install your own software, have more control over your own security and you can customise things that you can't on any of our other shared hosting plans.
Are there limits to numbers of cPanel accounts or any other size limitations with the VPS hosting?
You can create as many cPanel accounts as you like, and there's no CPU/RAM limits other than the size of the VPS itself.

How do you access the VPS with NetNerd once I become a customer?
Access to our UK managed VPS is achieved through any Web Host Manager (WHM) software, as with any cPanel server for which you have root access.

How long does the VPS setup take with NetNerd?
Typically after completing the purchase on our website the fully managed VPS setup will take between 6-24 hours. We will email you with all access information as soon as the VPS is ready.

What kind of customer service and support is included with the VPS hosting?
Due to being fully managed, full support is provided by the NetNerd team. This includes offering UK business hours, UK based phone support, and a 24/7 ticket helpline which operates 365 days a year.
Shopping around the web it seems that NetNerd's VPS service is very cheap - how can you offer the service at such a low price? (What's the catch?!)
Because NetNerd has been operating for so many years and serve over 100,000 customers, we're able to invest in the necessary resources at a large scale, enabling us to pass on a much larger discount to our customers. It's a little bit like businesses that can buy goods at a wholesale price; when buying in bulk you can often pay a much reduced rate.
What are the benefits of the VPS being powered by Openstack?
Openstack is an industry standard virtualisation platform which is easy to scale and extremely reliable. Many big businesses power their hosting by the very same Openstack services. We felt it was important to invest in a platform that provides top quality, fast hosting with minimal downtime or service disruption.

Where abouts is the VPS hosted - it says UK based?
Our managed VPS are based in Bournemouth in the UK. We make use of biometric security, man traps, access cards – all the security requirements of a high-grade data centre, ensuring all information is completely safe, as well as still being based in the UK. This helps those companies concerned about their GDPR compliance as well as any potential data sovereignty issues.

Do these VPS hosts run on Linux or Windows?
Currently our managed VPS are using Linux and managed cPanel but at a later date we may launch unmanaged and Windows solutions.
What reason should I opt for one of NetNerd's managed VPS solutions for hosting my website as opposed to another of the web hosting packages on offer?
Ultimately speed is the likely number 1 factor at play here. With our VPS platform we can provide unrivalled speed and performance which even outperforms some of our other hosting plans. The VPS we offer is ideal for higher usage websites which need more CPU, RAM or disk space than a shared hosting plan can provide. If you've got a resource-intensive website, and need to provide lightening load times, then our VPS ticks all your boxes.
Can I use your Managed VPS to act as a VPN to hide my internet browsing activity from third parties and to give me added security on the web?
It would be possible to create your own VPN server, you'd just need to install VPN server software on it and then configure your VPN client to connect to it – in effect making your VPS act as a relay by using VPN server software.
Got a question? Get in touch with our VPS hosting experts today.